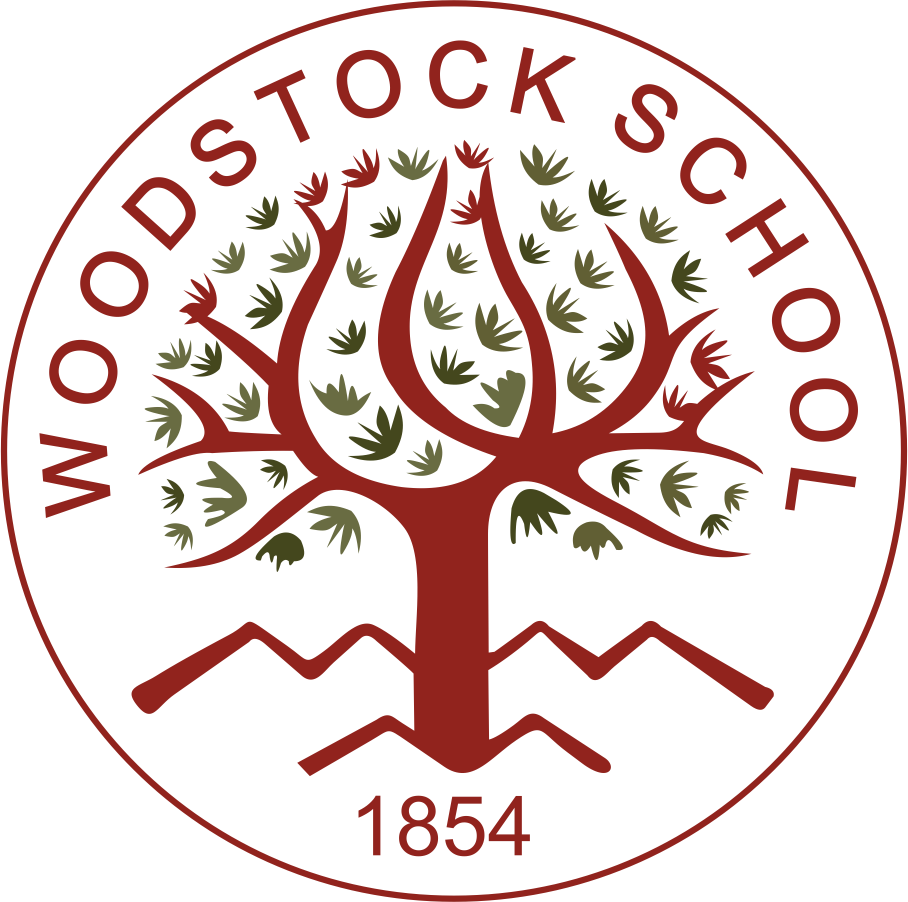 Hanifl Centre for Outdoor Education & Environmental Study
Experiential Nature Learnings in the Himalaya
The Hanifl Centre for Outdoor Education and Environmental Study established in 2003, was funded by Suzanne and Paul Hanifl (Woodstock School Alumni '63). Located at 7000 ft, Hanifl Centre is an outreach of Woodstock School, Mussoorie - Celebrating over 164 years in the Himalaya..
Hanifl Centre was built to extend the School's curriculum and to provide a facility and programmes through which students and visitors can learn about the Himalaya and develop their skills and knowledge in outdoor education.
Hanifl Centre resources include classrooms for study, maps, library, audiovisual material, scientific equipment as well as hiking, camping and climbing equipment. Outside the classroom, students develop projects, take part in nature hikes and participate in local field trips. All programmes are customized to suit the requirements of visiting students and faculty.
Designed as a model environment friendly building, the Hanifl Centre incorporates a passive solar space-heating system and an active solar water-heating system. The Centre also acts as a consultant to Woodstock School staff across disciplines to develop appropriate experiential learning opportunities. In addition to building a resource of teaching materials, Hanifl Centre networks with experts from outside the school to provide additional curricular enrichment.
Hanifl Centre actively engages with local communities in service learning projects and outdoor leadership training for youth. It contributes to the sustainable development of the region by engendering an appreciation and understanding of the Himalayan environment to future leaders. Schools, colleges and universities from around the world visit the Hanifl Centre for a variety of programmes.
We are ever grateful for the generous contributions from Woodstock Alumni that have enabled these wonderful facilities to be available for future generations.
OUR MISSION
To be a world renowned outdoor and environmental education centre that helps in developing responsible citizens by exploring and celebrating the Himalayan environment through physical activity, art, literature, environmental ethics and leadership training.
OUR LOCATION
Coordinates: 30°27'7″N 78°6'33″E
Altitude: 7000 ft / 2130 m
Distance from Woodstock School Main Gate: 1.2 Km
Nearest Town: Mussoorie 3 km
Nearest Railhead: Dehradun – 38 Km
Nearest Airport: Jolly Grant –74 Km
OUR TEAM
Our dedicated and professional staff are responsible for developing, coordinating and facilitating outdoor education and environmental study programmes. Our team consists of certified outdoor educators with decades of experience.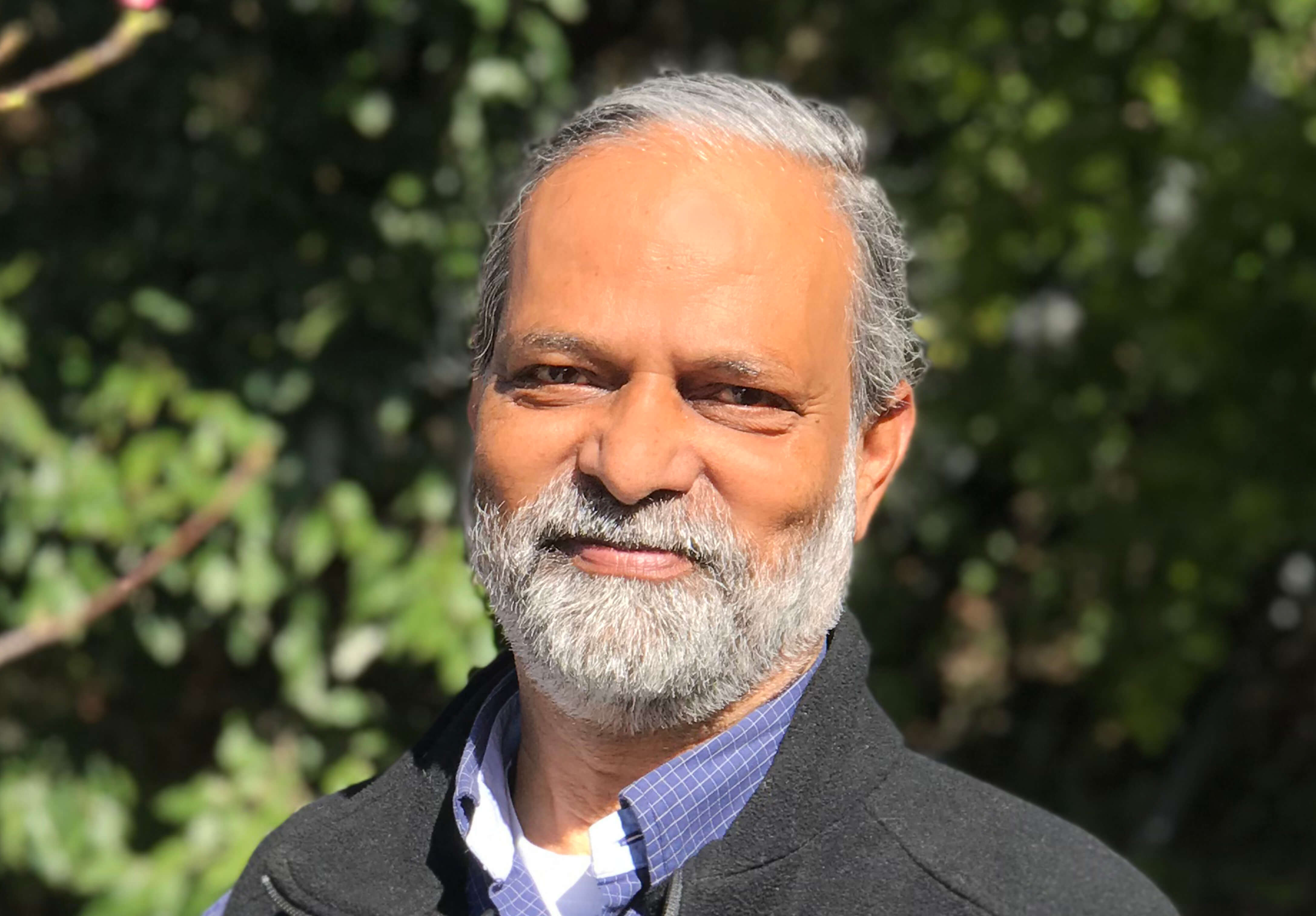 K. Krishnan Kutty
Executive Director
"Kutty" joined the Hanifl Centre in 2009. He has trekked extensively across the Himalaya and is an accomplished mountaineer having summited numerous peaks in the Indian Himalaya. In 1994, he co-led an Indian-American expedition to Nanda Devi (east) where he reached an altitude of 23,000 ft. In June 2011, Kutty led a group of Woodstock staff on an expedition to Banderpunch peak (20800 ft.) where 17 members made it to the top. Kutty is passionate about experiential education in the outdoors and continues to design curriculum and treks for Woodstock students and staff.
He is actively involved in developing new courses and works closely with US Universities in designing and delivering their "Study Abroad" programmes. His vision for training Trekking Guides in rural areas led to the centre's pioneering effort in courses being taught in Hindi. He is also responsible for initiating the partnership with Aerie Backcountry Medicine of Missoula, Montana to offer affordable courses in Wilderness First Aid & CPR in India. Before joining the Hanifl Centre, Kutty worked for 20 years with NOLS (National Outdoor Leadership School), as their India Director. NOLS is a US based school acknowledged worldwide as the leader in wilderness education. Kutty has taught NOLS courses in Kenya, Chile, Alaska, Wyoming and the Indian Himalaya.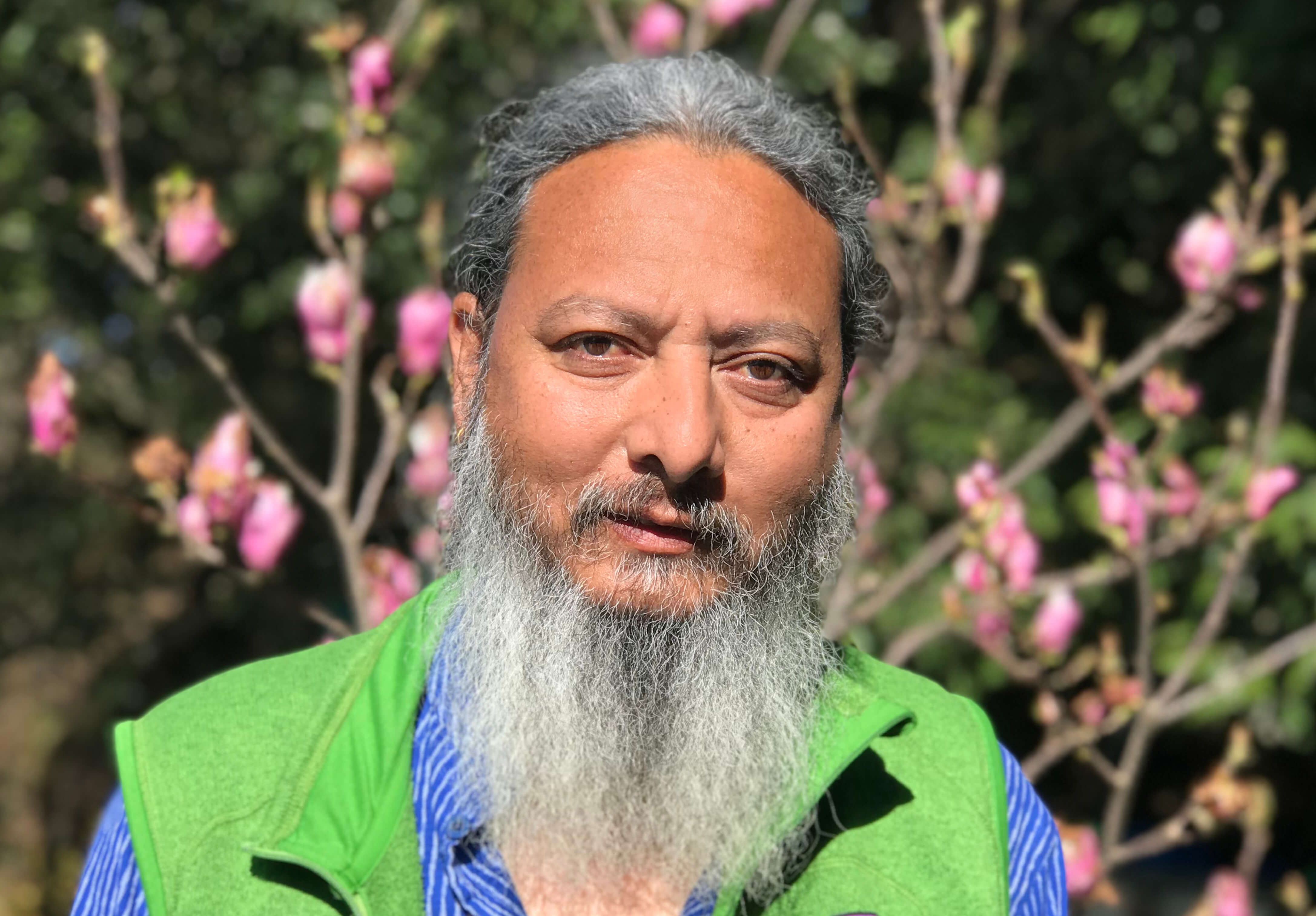 Akshay Shah
Head of Programmes
Akshay joined Hanifl Centre in the summer of 2015 to provide operational & programming support. With more than two decades of experience in the outdoors including trekking across high passes in the Kumaon Himalaya, Akshay is an experienced and passionate trek leader, fond of simple mountain life and its rewards. He founded and managed Kumaon based social development NGO Lok Chetna Manch for more than a decade. He has worked for NOLS India as a consultant on their natural history projects. He has vast experience of working on rural development projects, natural resource management programmes and conservation in the Himalaya.
He teaches a course on Himalayan Geography for Pitt in the Himalaya (Study Abroad Programme). He is also an instructor for courses in Wilderness Medicine & CPR and is a Wilderness Emergency Medical Technician (WEMT) from Missoula with Aerie Backcountry Medicine.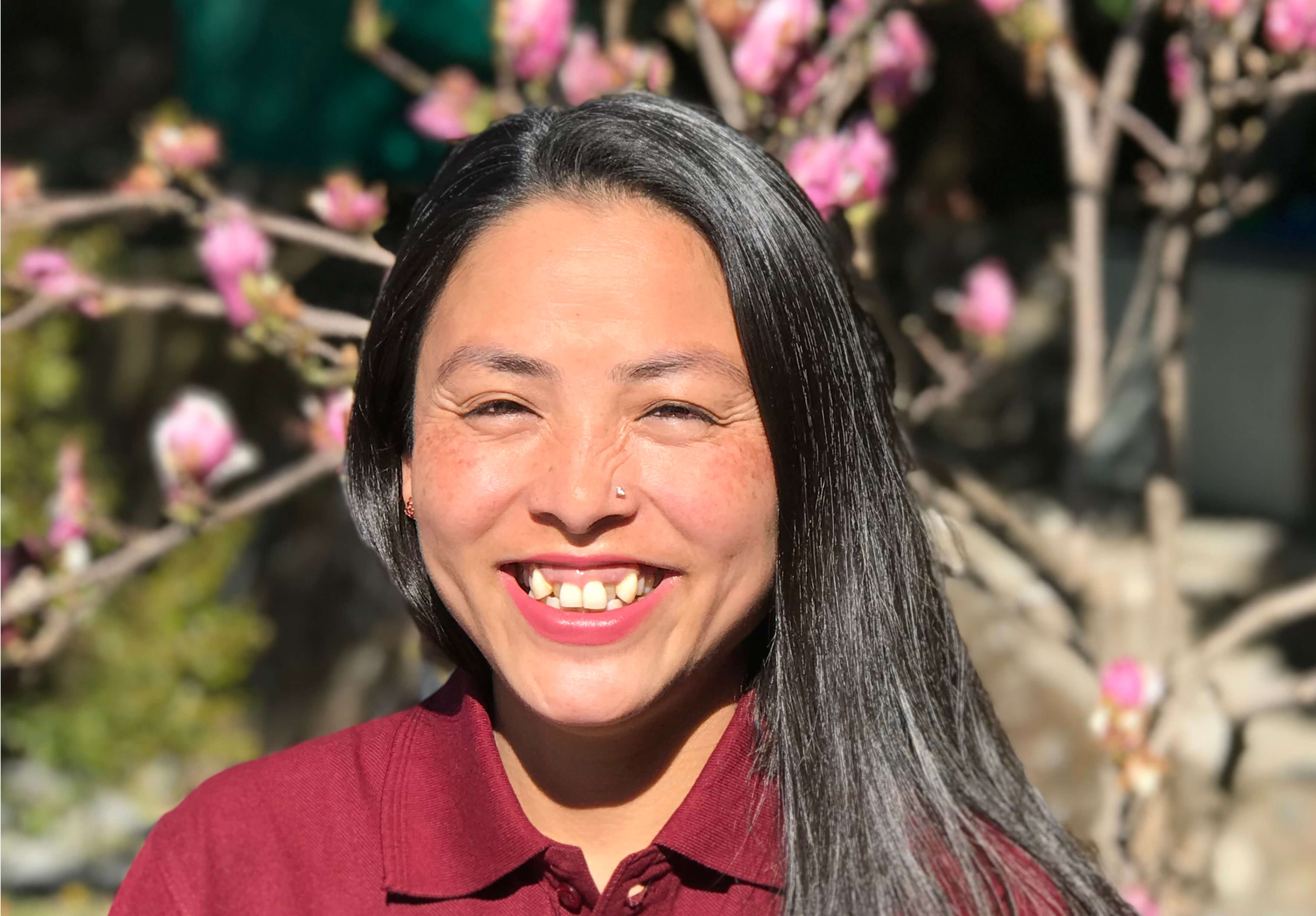 Sophia Akoijam
Head of Operations
Sophia Akoijam joins the Hanifl Centre as Head of Operations. She has a wide-ranging background in outdoor education including working with the National Outdoor Leadership School (NOLS) in India, Wyoming and the Pacific Northwest and also with Snow Leopard Adventures Pvt Ltd, New Delhi. She has most recently been working as Chief Operating Officer for an innovative all-female taxi company based in Delhi. Sophia has a Diploma in Travel and Tourism from the Indian Institute of Travel and Tourism management and a BA (Hons) in History from Miranda House, University of Delhi. Sophia loves gardening, knitting and cycling and looks forward to adding her rich experience and passion to the Hanifl Centre's outdoor education programmes.
OUR FACILITIES
The Hanifl Centre is a very well designed campus that offers a safe and healthy learning environment. In addition it provides home comfort for up to 40 students and teachers. The campus has security 24×7 with access to Woodstock School's Health Centre, ambulance service and nearby Landour Community Hospital.
The campus includes a campground, conference room, library and high speed internet facilities. Accommodation for up to 32 adults is available in bunk beds in the dormitory. In addition there are 4 twin sharing guest rooms with attached bathroom/toilet. The kitchen and spacious dining room are able to comfortably cater to the needs of visiting groups.
The Centre strives to make the best use of its unique location by providing a variety of educational and environmentally conscious programmes through treks, service projects, organic farming, language classes and homestays making it an ideal venue for hosting programmes.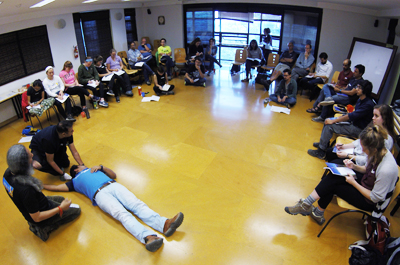 Classroom-based Study
A spacious main classroom equipped with audio-visual facilities and a secondary classroom accompanied by the Dick Wechter resource library, computer lab, uninterrupted high speed broadband internet, 24-hour power backup and full office support, provide ample opportunities for classroom based learning.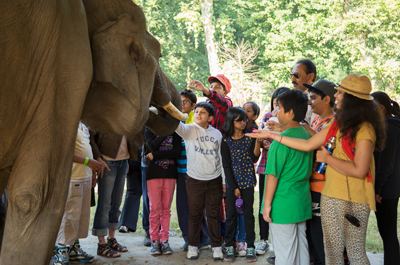 Environmental Study
The Burgoyne & Fairy Glen campgrounds, Dr R.L. Fleming Nature Trail and Turner Organic Garden are living classrooms that provide opportunities for hands-on learning.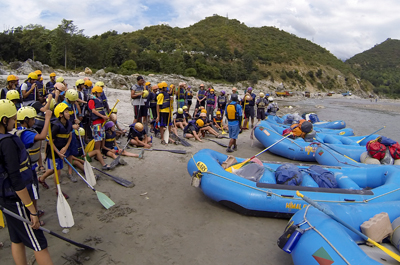 Adventure Learning
The Hanifl Centre maintains an extensive inventory of high quality trekking, camping and climbing equipment including tents, rucksacks, all weather sleeping bags, camping stoves and much more, allowing us to cater up to 150 people on safe outdoor programmes.