Week of Wilderness (WoW)
Workshop for Naturalists and Outdoor Enthusiasts
Is this course for me?
The objective of the Week of Wilderness course is to provide participants with hands-on knowledge in the field, identification of flora & fauna, nature interpretation, wildlife and conservation issues.
While WoW course is well suited to people who have little or no experience in outdoors or wilderness, It can be especially beneficial to those working in travel companies, educational and outdoor organisations, hospitality industry, offsites-events, relief volunteers and rescue forces, etc.
We believe that one also needs to understand the nuances of being comfortable in nature and thus be prepared. Towards this end, we've included a half day module on "basics of outdoor living". This course also provides participants with an internationally accredited certification in Wilderness First Aid (WFA) with Adult & Child CPR.
On successful completion of the course, participants receive:
- Certificate for Nature Workshop
- Written Course Evaluation
- Wilderness First Aid (WFA) Certification (2 year validity)
- Cardio-Pulmonary Resuscitation (CPR) Certification (2 year validity)
- Epinephrine Auto-Injector (EA!) Certification (2 year validity)
- LNT Awareness Certificate
Course Duration: 6 Days/5 Nights at Hanifl Centre & on a Field Expedition
Participant Limit: Min 20 - Max 30
Hanifl Centre, India's leading institution for outdoor education and environmental study has collaborated with Aerie Backcountry Medicine, USA to conduct Wilderness First Aid Courses (WFA/WAFA/WFR) with Adult & Child Cardio-Pulmonary Resuscitation (CPR) certification in India.
Aerie Backcountry is recognised by the American Outdoor industry and has worked with organisations like WMA and WMI of NOLS in the USA specialising in wilderness medicine and under the guidance of the Wilderness Medical Society, evolved a Scope of Practice (SoP) for the different courses.
Our instructors are professional who have WEMT/ WFR level training with many years of outdoor leadership experience.
PROGRAMME & SCHEDULE:
Module Length: 45 hours (WFA 16 hrs + CPR 4 hrs)
PART A - NATURAL HISTORY & OUTDOOR LIVING SKILLS:
The natural history segment of the workshop is meant to develop an overall understanding and appreciation of nature through a first-hand interaction and learning. The natural history part will account for about 25 hours, with modules focusing on: -
- Introduction to Himalayan ecology and pertinent conservation issues
- Learning how to identify the flora and fauna around us
- Nature interpretation & understanding the dynamics of nature
- Reading tracks and signs and using field equipment
- Field surveys (estimation of species population using tools like camera traps, quadrats and transects)
- Observation and documentation of species; Maintaining a nature journal and keeping records
- Outdoor Living Skills (LNT principles, hydration & nutrition, footcare, backpack packing, tent pitching, etc.)
PART B - WILDERNESS FIRST AID:
This course comprises of a 16-hour Wilderness First Aid (WFA) module and a 4-hour CPR module. About half of the course content is scenario based where participants take turns playing the role of injured / caregiver. Topics are covered with a focus on how to recognize signs and symptoms, first aid treatment and prevention measures to avoid further illness/injury.
Outdoor Field Study:
- Forests around Hanifl Centre & Landour, Mussoorie
- Jabarkhet Nature Reserve, Mussoorie
We limit the group size to 30 in order to make the course effective. Recertification for both WFA & CPR involves undertaking the full course again after two years.
Packing List Ideal for Courses at Hanifl Centre
Mentioned below are the inclusions of the course, along with a broad list of basic items we recommend all participants should carry. You can always create your own packing list based on your personal needs and medical requirements.
BRING -
Sun hat (Cotton or nylon)
Sunglasses (Preferably with an anchor)
Sun protection (1 bottle of lotion)
Water bottle 2 bottles of 1 litre capacity (cola bottles work well, but insure that they do not leak)
Wrist watch (is a must for the WFA part)
Headlamp/ flashlight (Preferably a headlamp as it leaves your hands free to work. Please bring extra batteries)
Toilet articles (Toothbrush, toothpaste, etc)
Pocket knife (optional, fixed blade or locking preferred)
Personal medications (if any)
Lip balm/ chapstick (optional)
Camera (optional or phone-cam)
Any other personal gear (Please note you will be carrying all your gear by yourself)
Stationary: Notebook and pen/pencils
WEAR -
Comfortable and athletic clothing
Wool gloves (1 pair, as thick as available in the market)
Warm Jacket (1 jacket is sufficient)
Warm shirts & pants for camp (1 each is sufficient)
Long john top also known as thermal underwear, preferably wool to be worn as first layer
Long john bottoms (preferably wool to be worn as first layer)
Hiking shorts/ pants (1-2 changes)
Hiking shirt preferably with a long sleeve
Underwear (2-3 changes)
Wool socks: 2 pairs; preferably thick wool socks.
Nylon socks: 2-3 pairs; of the type you wear daily to be worn under the wool socks to prevent blisters.
Sturdy hiking boots: preferably all leather upper as it provides better ankle support. If you do not own a pair yet, it is advisable that you buy one as soon as possible & wear it often so that they are well broken. This will help prevent blisters.
Lightweight tennis shoes/sandals: For wearing in camp. (footwear should be closed toed, no flip-flops)
INCLUDED SERVICES -
All participants are provided with a workbook for Natural History and our Wilderness Medicine manual.
Expert instructors and internationally certified faculty
Transportation for activities during the course
Forest permits for hikes and camping (if outside Woodstock campus)
Safe-secure travel & stay during the course activities
Medical Emergency Support at Woodstock Health Centre/ Landour Community Hospital (LCH)
INCLUDED GEAR -
Wilderness First Aid Gear - First Aid kits for the training duration, first aid supplies (cravats, bandages, ace-wraps, cling-wraps, surgical shears, irrigation syringes, moulage kits, fake blood, etc.). Different props for scenarios (tib-fib fractures, wounds, amputated limbs, avulsed eyes, etc.), tarps, slings, tapes, ropes, sleeping bags, sleeping pads, wooden poles, backpacks, Actar Mannequins & AED for CPR, etc. are provided by Hanifl Centre.
Field Section Gear - Tents, sleeping bags, sleeping pads, backpacks, gaiters, liners bags for sleeping bags & backpacks, cup, bowl & spoon, rain poncho, rain pants & rain jackets – if required, stoves, fuel & fuel bottles, cooking utensils, rations, trail food, trowels, water purification, first aid kits, etc. will be provided.
Board and lodging for 5 nights/6 days in Alpine tents.
Please Note:
- In case of damage or loss of any gear item, the participant shall be liable to pay for the cost.
- All gear is washed and properly checked before issue.
- You are welcome to bring and use your own gear as well.
- The list above is exhaustive but not all inclusive. You can customize the list to best suit your needs.
Below are a few Frequently Asked Questions regarding our courses. If you have not found an answer to your query below, please feel free to write to us at haniflcentre@woodstock.ac.in
Q1 - Are all meals taken care of?
Ans - All meals starting with dinner a night before the course starts till lunch on the day the course ends will be taken care of. There will be tea/biscuits in the morning and afternoon on all class days, while at Hanifl Centre. For the trek, participants will carry their rations with them provided by Hanifl Centre.
Q2 - Where will we stay?
Ans - All participants will be housed in the Hanifl Centre dormitory. We have 32 beds (8 bedded/4 bedded units) with one side dedicated to each gender (male/female). Each side has separate bathroom facilities. There is an attic/loft on each side that can be accessed by participants if needed. There is a connecting door that can be locked between the 2 sections. Accommodation will be in tents while on the trek (3 Person/4 Person tents).
Q3 - Are there charging points for electrical appliances?
Ans - There are 1-2 charging points in each room, depending on the layout (4 bedded/8 bedded). We can provide 2 extension cords, one for each section for participants to charge their devices.On the trek, we recommend participants to only carry basic electronic appliances as options for charging will not be available in the field.
Q4 - Is there laundry facility in Hanifl Centre?
Ans - We do not have laundry facility at Hanifl Centre. We have a school dhobi who can do your laundry. He will come and collect the clothes from the Hanifl Centre and will bring it back to on a set date. Payments are to be made directly to the Dhobi. We will share the price list of the Dhobi with you. Participants can get their own washing powder/bars and do laundry by themselves in the dormitory. There are a few clothes lines at the attic and we can provide drying stands if needed.
Q5 - How is the mobile connectivity?
Ans - There is very limited mobile coverage in Hanifl Centre. However, there are certain spots where you can get network, we will show them when you are in campus.
Q6 - In which language is the course taught in?
Ans - The course is taught in English.
Q7 - What is the maximum size of the class?
Ans - The maximum size of the class is 20 participants.
Q8 - How to reach Hanifl Centre?
Ans - By Bus: Dehradun is well connected with all major cities by road. There are AC, Non-AC and Volvo services available from ISBT Kashmere Gate, New Delhi. The journey from New Delhi to Dehradun is about 6-7 hours. From Dehradun, one can take another bus/shared taxi to Picture Palace, Mussoorie. Hanifl Centre is about 4-5 kms from there. Local taxi from Picture Palace to Hanifl Centre would cost about INR 350 (Note: There is a second bus stop/taxi stand at Library, Mussoorie. Please do not go there as it is much farther away from the Hanifl Centre). Alternate- You can also take a taxi from Dehradun to Hanifl Centre. Approximate cost could be anywhere between INR 1500-1900. By Train: Dehradun also has a railway station and is well connected with major cities. Please check https://www.irctc.co.in/nget/train-search to learn about trains from nearest station. By Flight: There are daily flights from Delhi to Jolly Grant Airport in Dehradun. Delhi is well connected with other major cities. We are 3 hours away from the Jolly Grant Airport.
Q9 - Is alcohol consumption/smoking allowed?
Ans - Hanifl Centre is an extension of Woodstock School. We adhere to school policies and do not allow consumption of alcohol or other substances in the premises.
Q10 - Is there a safe available?
Ans - We recommend participants not to bring valuables or overtly expensive items. However, there is a small safe available in the office for keeping cash and other small valuable items. Before the hike, participants can keep their valuables in the safe if required.
DISCOVER MORE COURSES +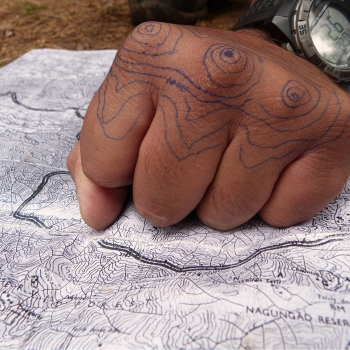 Outdoor Leadership Course (OLC)
Mussoorie, Uttarakhand
OLC is an advanced course designed for those already well established in best practices..
Certificate Course
} ?>
16 Day | 06 Days at Hanifl Centre + 10 Days on a Field Expedition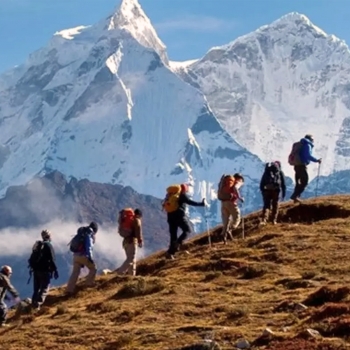 Trek Leader Course (TLC)
Mussoorie, Uttarakhand
TLC is an entry level course aimed at young men and women from rural parts of the Himalaya..
Certificate Course
} ?>
16 Days | 06 Days at Hanifl Centre + 10 Days on a Field Expedition
DISCOVER MORE COURSES +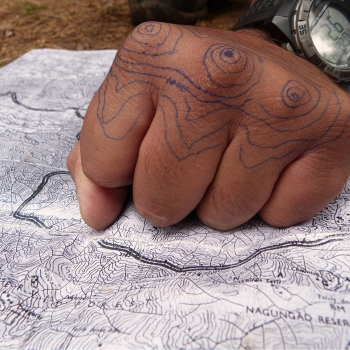 Outdoor Leadership Course (OLC)
Mussoorie, Uttarakhand
OLC is an advanced course designed for those already well established in best practices..
Certificate Course
} ?>
16 Day | 06 Days at Hanifl Centre + 10 Days on a Field Expedition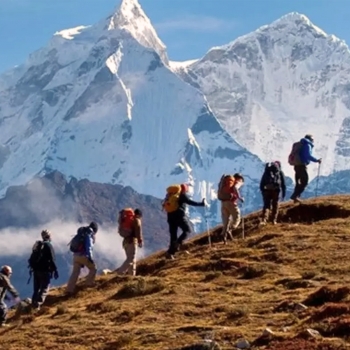 Trek Leader Course (TLC)
Mussoorie, Uttarakhand
TLC is an entry level course aimed at young men and women from rural parts of the Himalaya..
Certificate Course
} ?>
16 Days | 06 Days at Hanifl Centre + 10 Days on a Field Expedition